Content Management System (CMS)
Content Management System (CMS)
What is a content management system (CMS)?
A content management system, often abbreviated CMS, is software that helps users create, manage, and modify content on a website without the need for specialized technical knowledge.
Simply put, a content management system is a tool that helps you create a page, add a photo, edit content without having to write code, you don't even have to know how to program at all.
The content management system handles all those basic infrastructure things for you, so you can focus on other parts of your business.
In addition to the classic content management systems, there is the possibility of creating specific solutions programmed just for you.
How does a content management system work?
To give you an idea of how the content management system works, we will show you a specific example of a CMS of one of our users (This is a gym " Garage gym " with a CMS for adding photos and blog pages).
With a content management system, you can easily write your content through a simple user interface: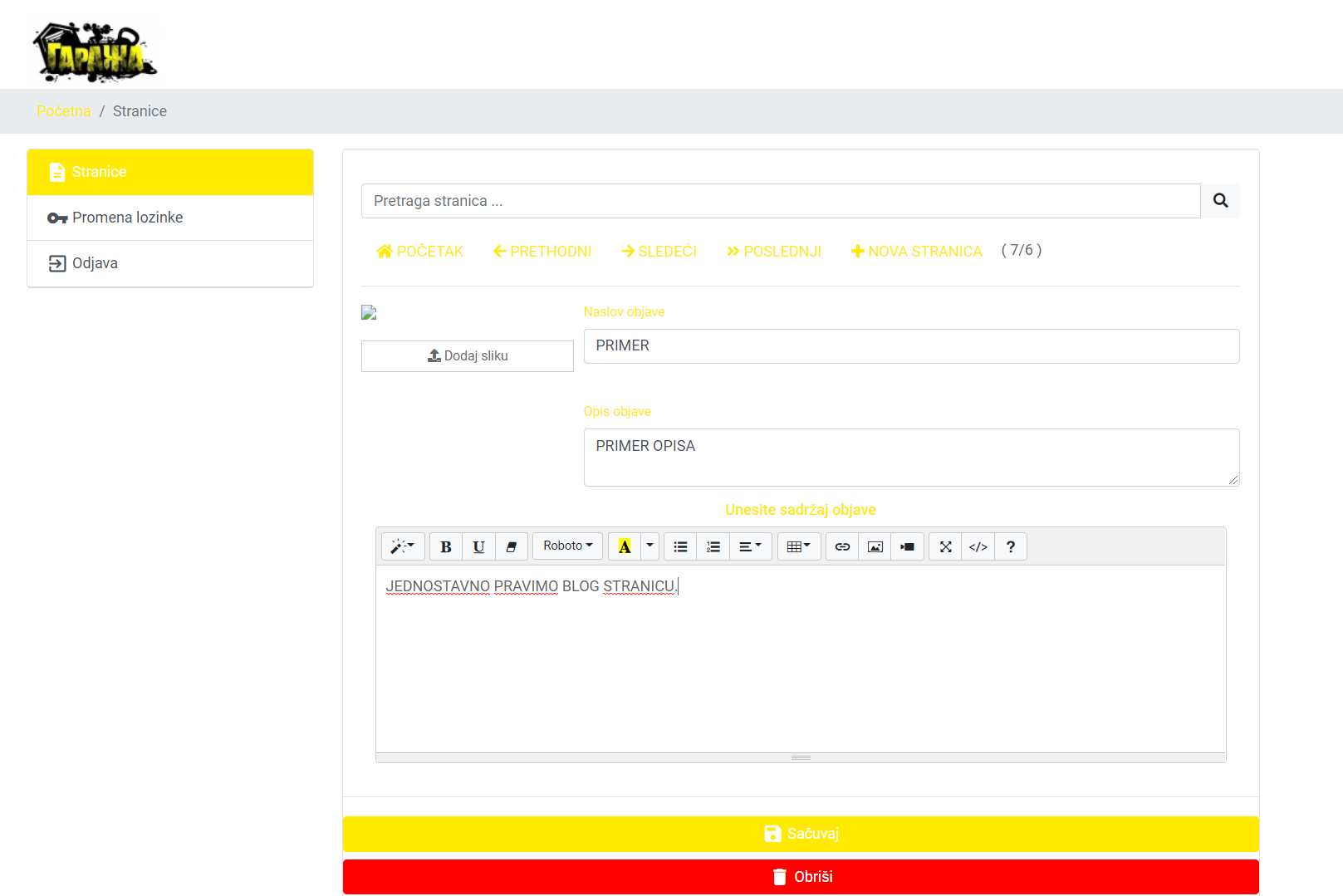 It looks very easy, doesn't it?
Similarly, to upload and manage media, such as images, you can easily view / edit the Gallery, instead of interacting directly with your server: We show on the example of the client " Car foils Dača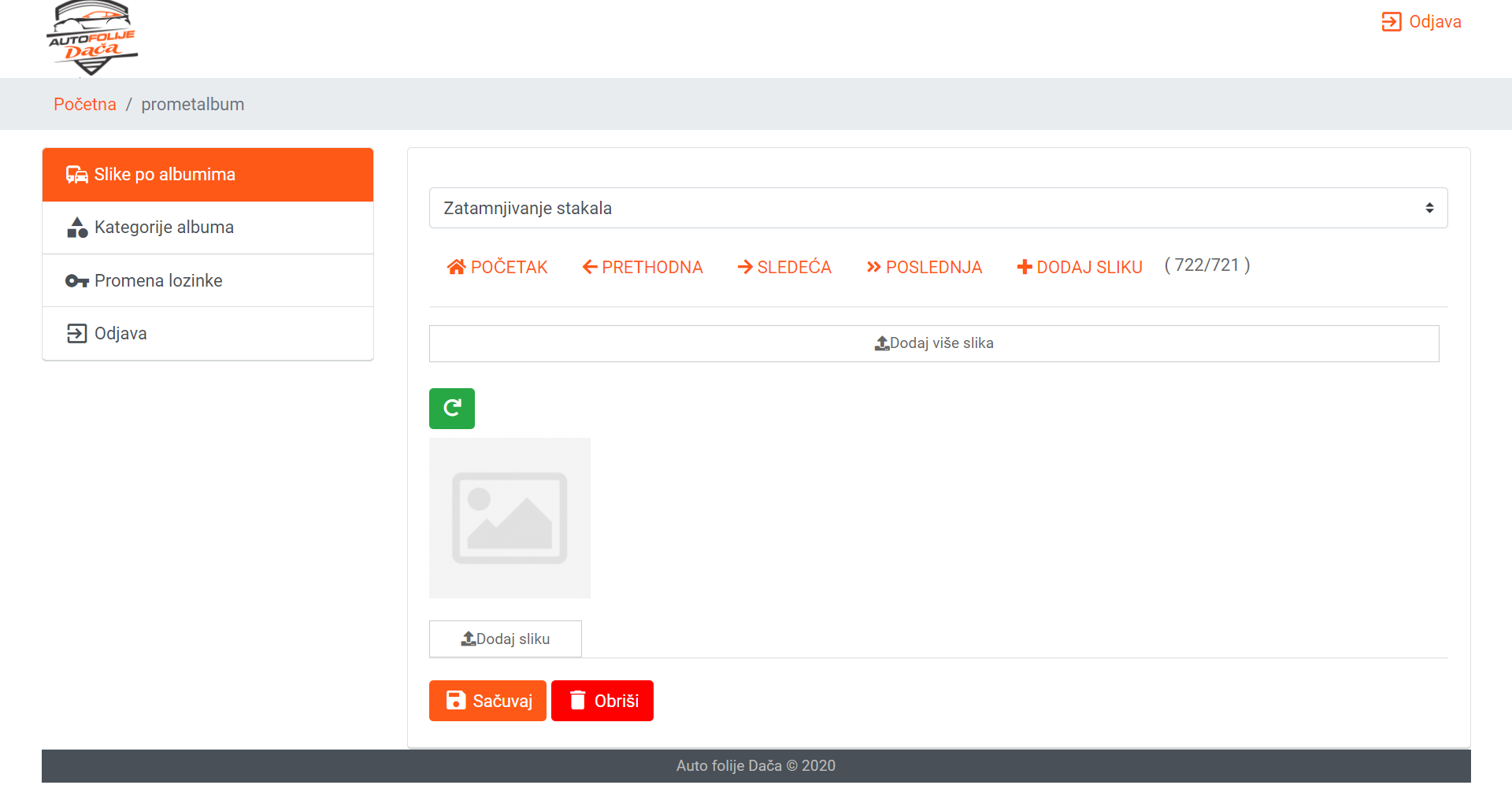 However, a content management system is not just a background management interface. It also makes sure that all the content you create is displayed to your visitors exactly the way you want it.
What does a content management system do?
At the technical level, the content management system consists of two basic parts:
Content Management Application (CMA) - this is the part that allows you to actually add, modify and manage content on your website (as you saw above).
Content Delivery Application (CDA) - this is a background process that takes the content you enter into the CMA, stores it properly, and makes it visible to visitors in real time.
Together, these two systems make it easier to maintain your site.
A content management system can be used to create basically any type of website.
Here are a few examples:
- Presentations
- Gallery
- Blog
- E-commerce
- Forum
- Social networks
- Online courses
- Membership websites
- etc.
If you are interested in creating a website with a content management system (CMS) feel free to contact us.
WEBSITE QUERY